What type of vehicle are you looking for?
Welcome to Cash Auto Deals / Metro Motors
Cash Auto Deals
8090 Tanner Williams Rd
Mobile, AL 36608
251-751-2786
We specialize in affordable cash cars.
TRADE IN'S WELCOME
WE THOROUGHLY INSPECT AND TEST DRIVE EACH CAR 75 MILES TO MAKE SURE ITS IN SOUND DRIVING CONDITION BEFORE PRESENTING IT FOR SALE
We know that buying a car is a big decision and can be stressful. We strive to help make this process as easy and stress free as possible. We have been in business for years, selling high quality cars at the most affordable prices. We strive to exceed all your expectations when buying a car. Please take a look at our current offerings but if you do not see exactly what you want let us know as we can almost always find the exact car you are looking for through our large network of industry connections.
Give us a call or visit us to see how easy and stress free the car buying experience can be. Thanks again for checking out our website.
Did You Know?
At Cash Auto Deals / Metro Motors buying a vehicle has never been easier!
Dependable Handpicked cash cars under 6K 5k 4k
Very reasonably priced according to KBB private party value
No pressure buying
Honest friendly staff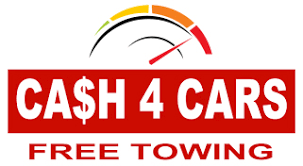 Testimonials
Honest people, very friendly staff. Have very reliable cars for decent prices. Bought a 2012 Camry for my son and I am very satisfied with the car. Highly recommended

Ejaz Ahmed - Mobile, AL

The staff helped me find a reliable Toyota Corolla for the low. Very honest business being done. Umar was the salesman I dealt with, he is hilarious and awesome!

Chris Villavencio - New Orleans, LA

Purchased a Nissan Ultima with my tax return and couldn't be happier with my purchase! Friendly Staff, great value of ion. They offered to take me to the auction to help me find the right car for me.

Owen Massive - Mobile,AL